11
« Last post by strobez on Yesterday at 09:49:52 pm »
Ok, since no one really asked, but I'm in desperate need of a railway education...

There are technically 3 trains in Tintin in America...
The first one, shown only in the single panel, is the one he takes from Chicago to Redskin City (a subtle foreign language joke in french, but pretty blatant in English)
The second one... as we've already seen is the engine he commandeers to chase down the gangster Bobby Smiles...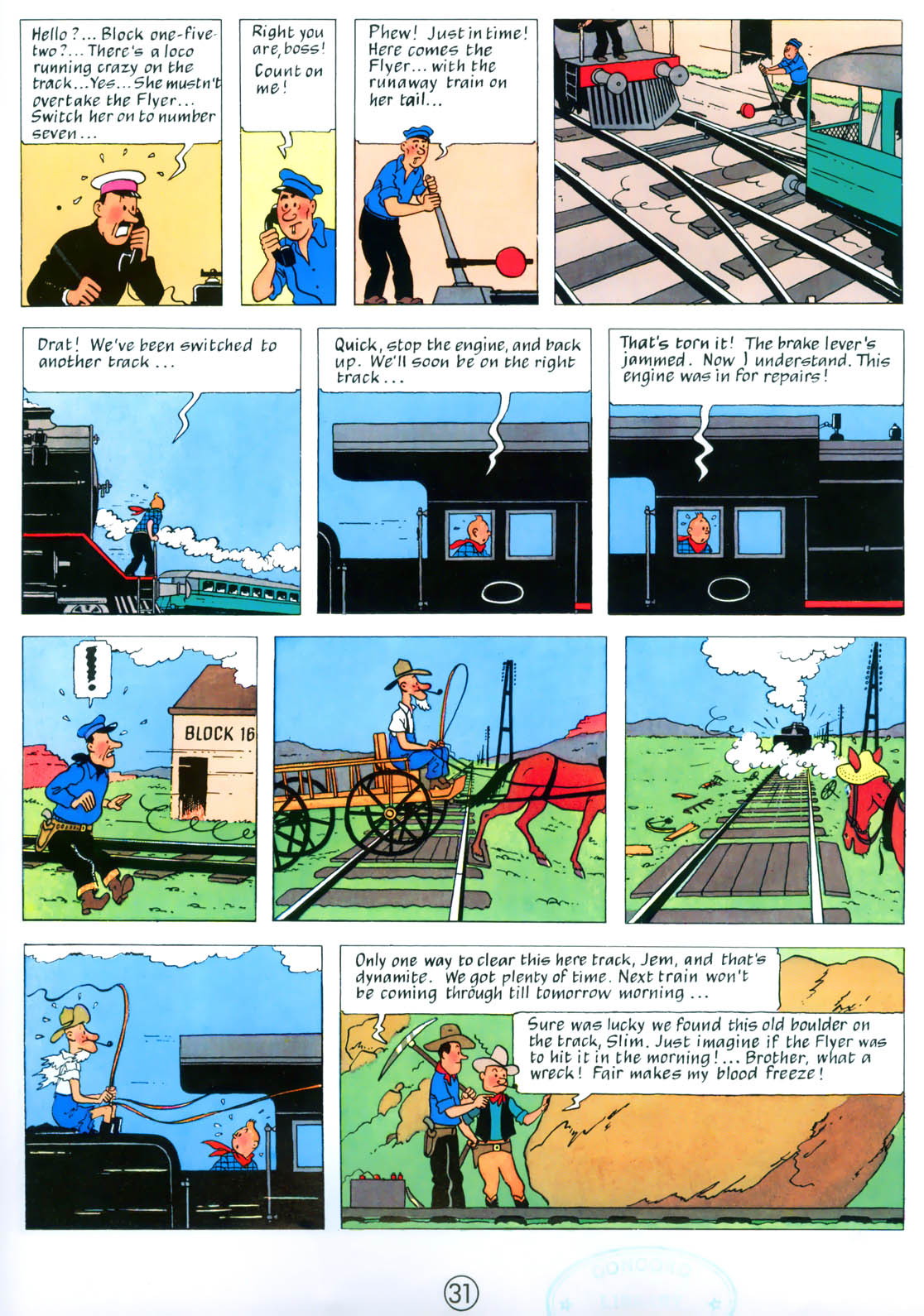 ...which ends in disaster...
...And the the one that later comes rumbling at Tintin after the crooks tie him to the tracks...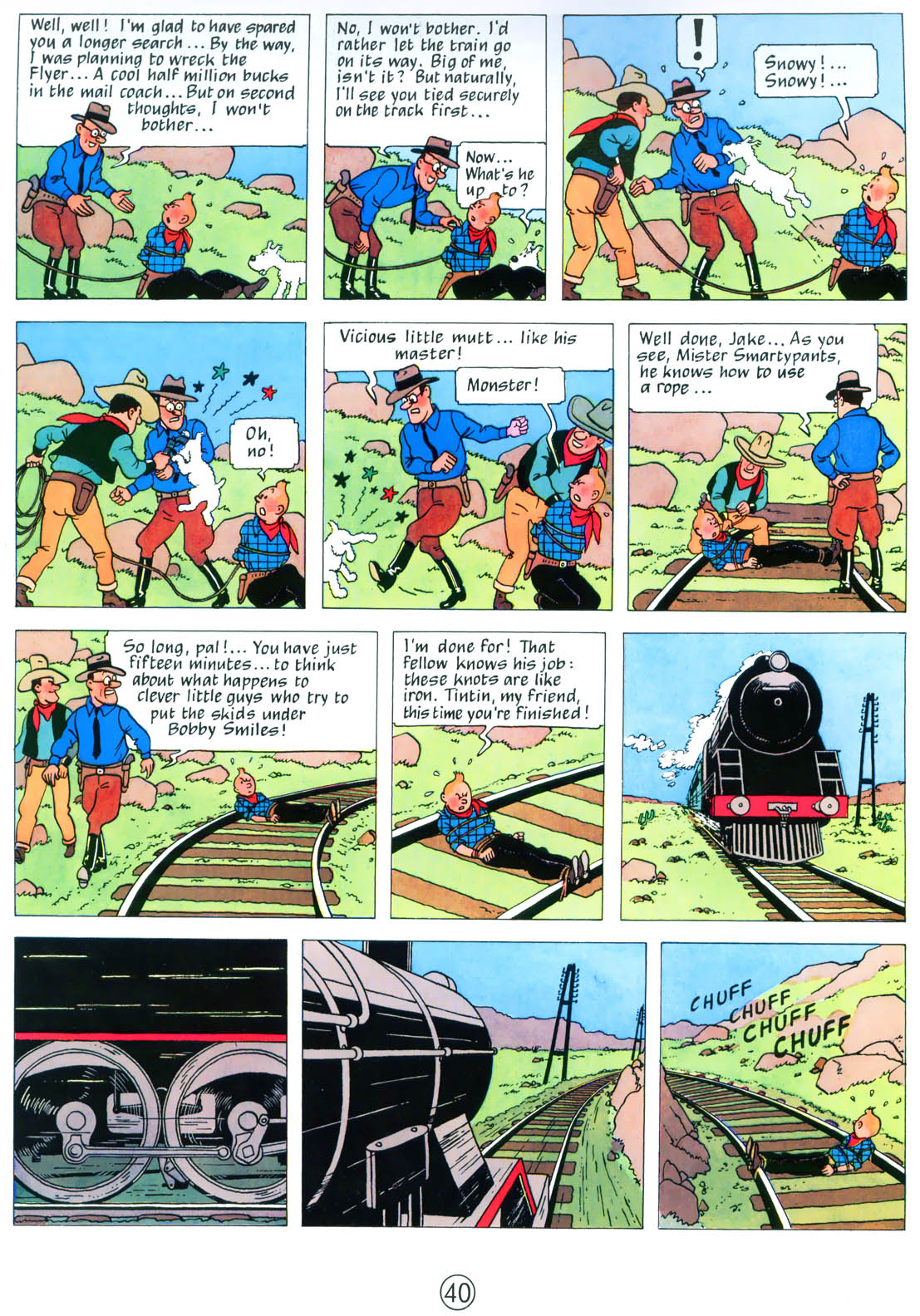 ...from which he is miraculously saved.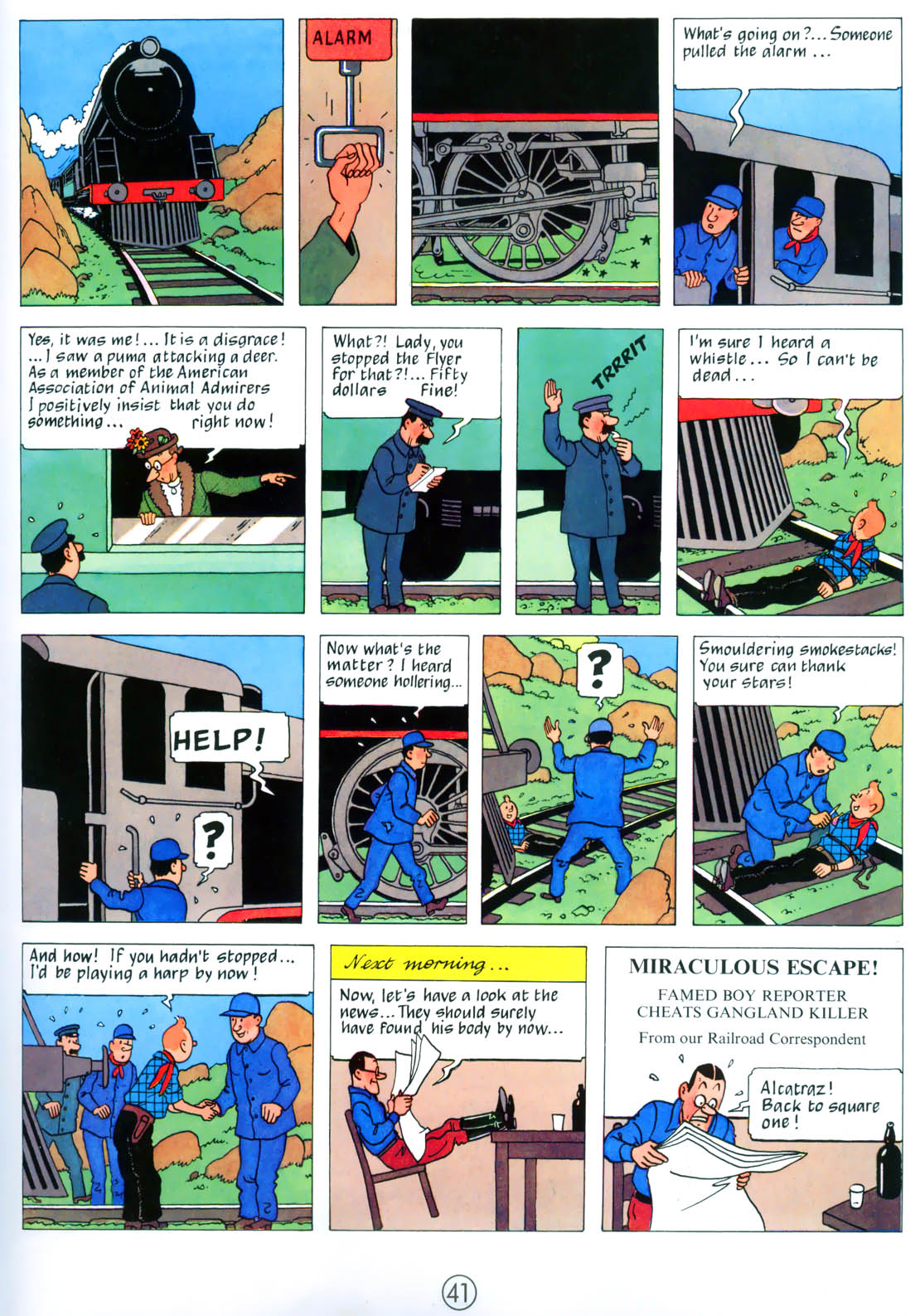 As you can see, there are no clear pictures. So Rajesh (a fellow Tintin fan and submariner mechanical engineer who served the Indian Navy for 21 years) decided to call it a Pacific 4-6-2 on his awesome blog
The Transport Journal
. Of course Rajesh is more interested in the real life machines and I'm trying to depict the comic book versions, so the priorities are a bit different. To a certain degree I think he's extrapolating as to what kind of train it would/should be, rather than what it... is. Since Tintin in America is the third adventure, even in its updated colour form, it's not quite up to the standards of the other, later albums in terms of accuracy.
However, loupgarou is right, Hergé tended to draw what he was more familiar with. A very neat book called
Hergé, Tintin et les Trains
has decided it was a "Type 5" which is apparently a Belgian locomotive, but I can't really find much information on it. Searching for "Train Type 5" gives me waaaaay too much information to sort through.
At the end of the day though, I'm just looking for a 1/72 kit that's reasonably priced, that's reasonably available, and that reasonably depicts the train in the Tintin album (I'll build the dynamite cart on my own~). So far the 1/76 Airfix Mogul seems to come closest, but given my summer rainpuddle depth of knowledge here, perhaps someone has some better suggestions.
I have to say, between learning about trains here and learning about ships over in my other post... I'm getting schooled quite well.